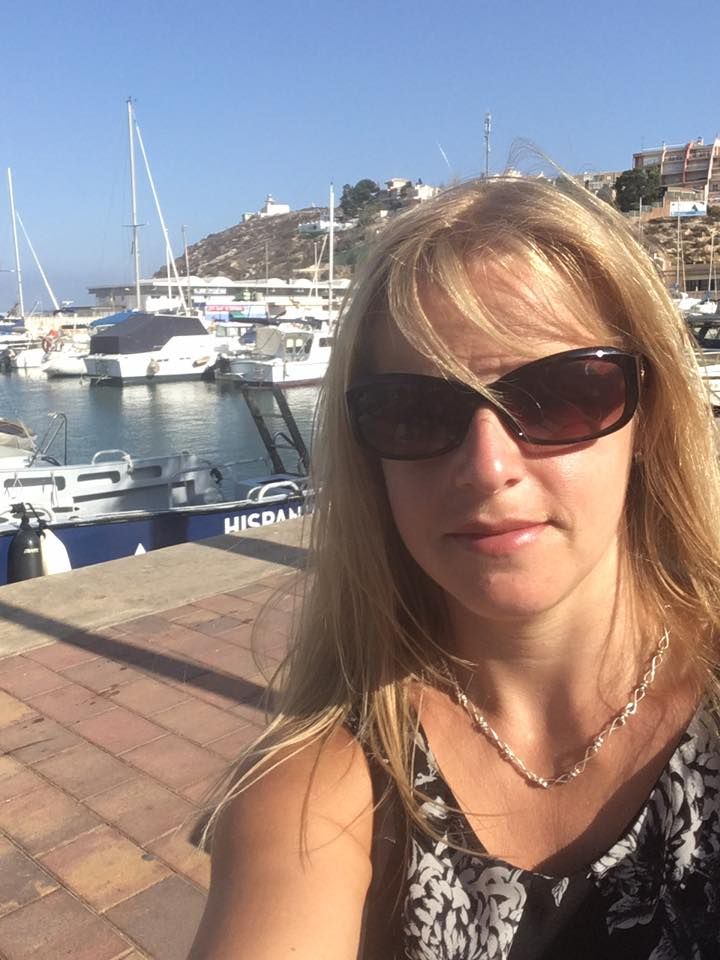 Hi, I'm Karen, owner of Mumadora Crafts. I've been crafting for many years, specialising in sewing, macrame, beadwork, fabric crafts and floristry.
I set up Mumadora Crafts following loosing my Mum to cancer in March 2021, attending craft fairs and workshops was something we always did together. I feel spending time with friends and family and taking time out from everyday life to relax and learn something new is important and what better way is there to do this than attending a creative workshop. I also feel supporting local small businesses is important and wanted to set up an outlet for local makers like myself so began the Makers Fairs in June 2021.
I've been running my other business, Victoria Jane Designs for over 20 years. I started by making a tiara for my friends wedding and have gradually combined my floristy, sewing skills and macrame too. www.victoriajanedesigns.co.uk.
When I'm not working I love being out and about, drinking coffee and eating cake with friends and family or being at home with my 19 year old cat, Pumpkin.
Hi I'm Sarah and I've always loved nature and crochet. When I discovered botanical printing and natural dyeing it seemed a perfect fit. I use plants, flowers and leaves to dye fabrics and yarn to create accessories and clothes, combining the crafts I am passionate about. I also like to upcycle fabric and clothing giving new life to old, expanding their lifespan and reducing waste.
As an outlet for my creations I began my business Hooked on Leaves.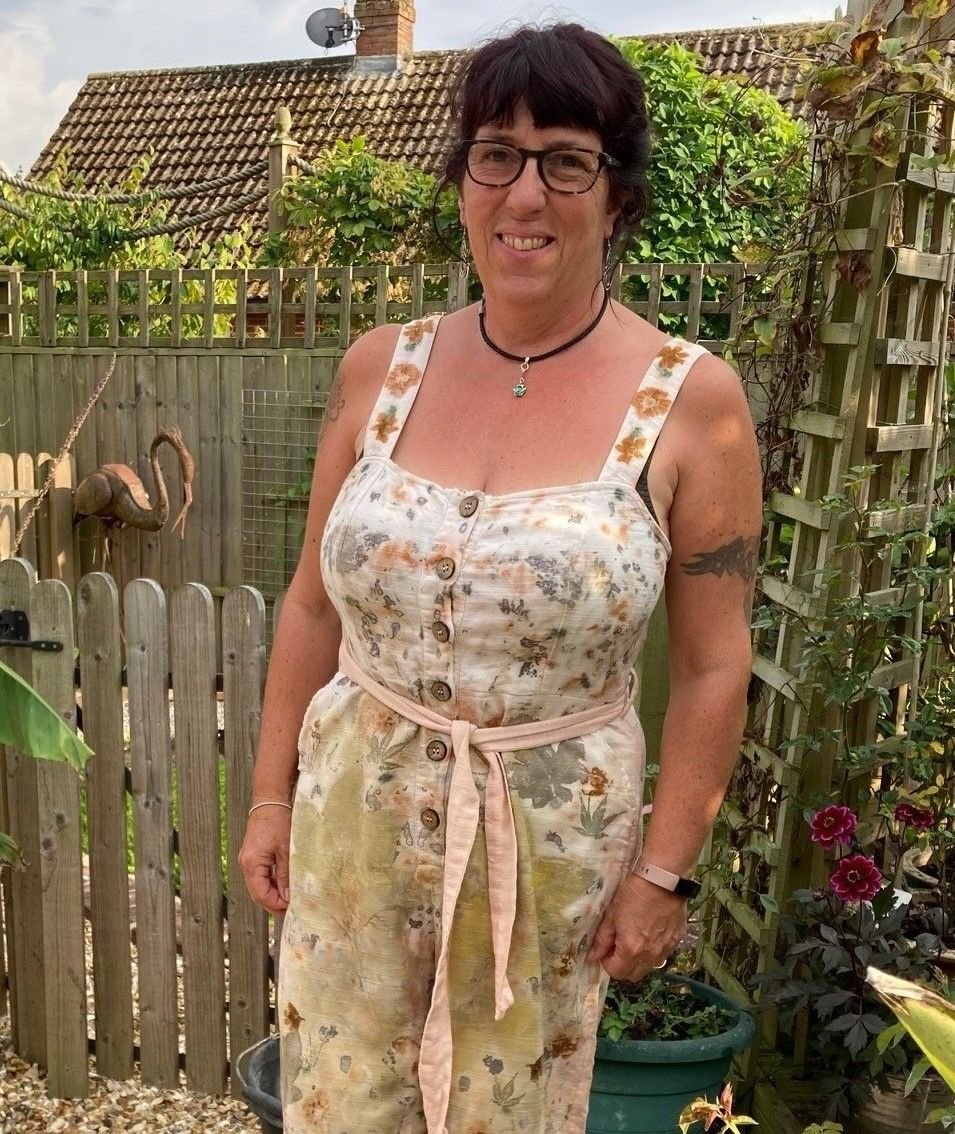 Hi I'm Julia. Since completing courses with the Open College of Arts and City & Guilds, I have continued to develop dyeing and printing techniques to enable me to run independent mixed media workshops.
I enjoy passing on my knowledge and expertise, inspiring others to create their own unique work.
Janina has loved drawing, painting and making things, from a very young age. She remembers going on drawing expeditions with her artist father and they both had a fondness for drawing quirky buildings.
She teaches regular classes in handmade books, gel plate printing and painting, both in person and on line. Her aim is always to develop skills and inspire confidence in her students through carefully structured demonstrations and gentle encouragement.
She is an exhibiting member of the Reading Guild of Artists, and Henley Arts and Crafts Guild.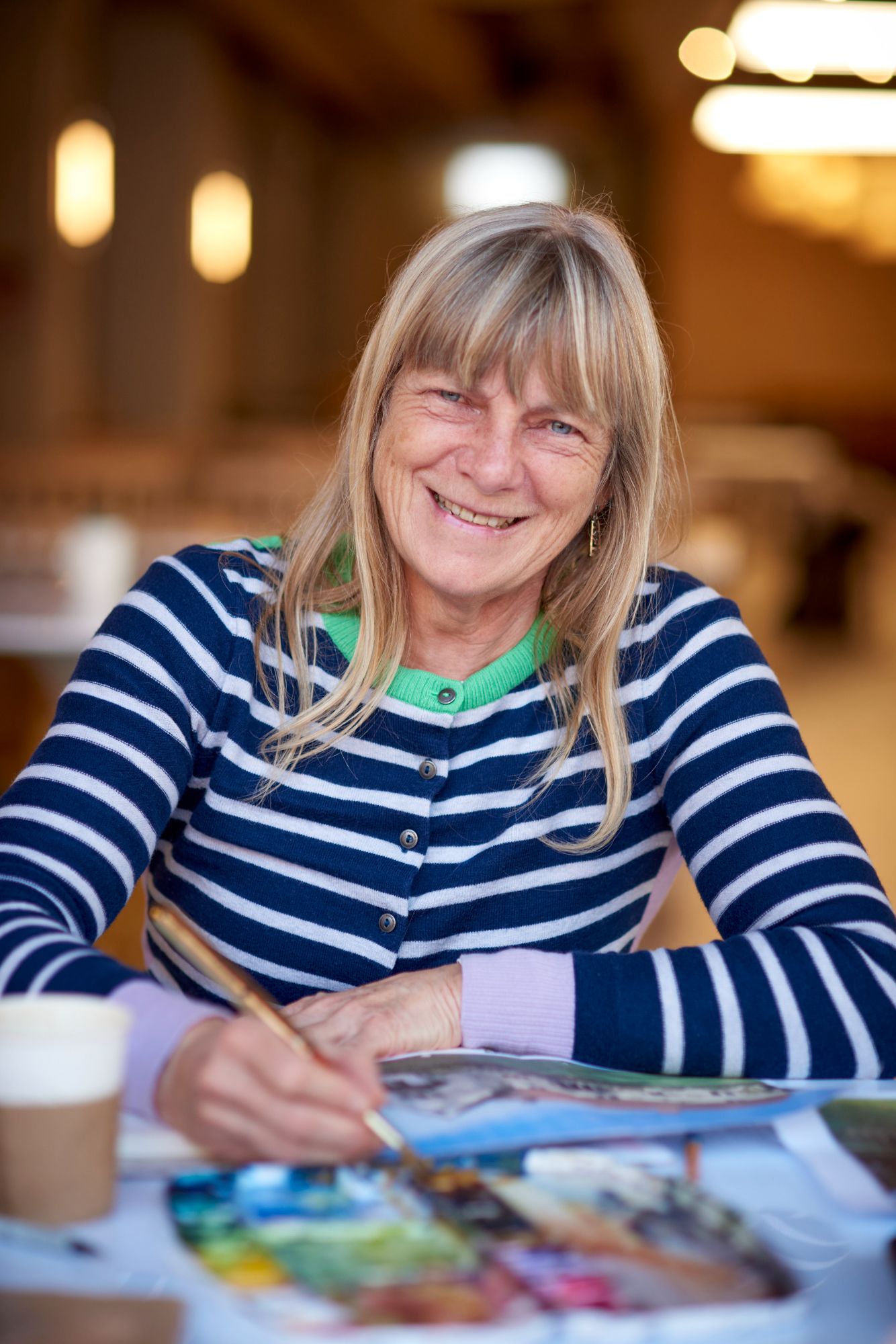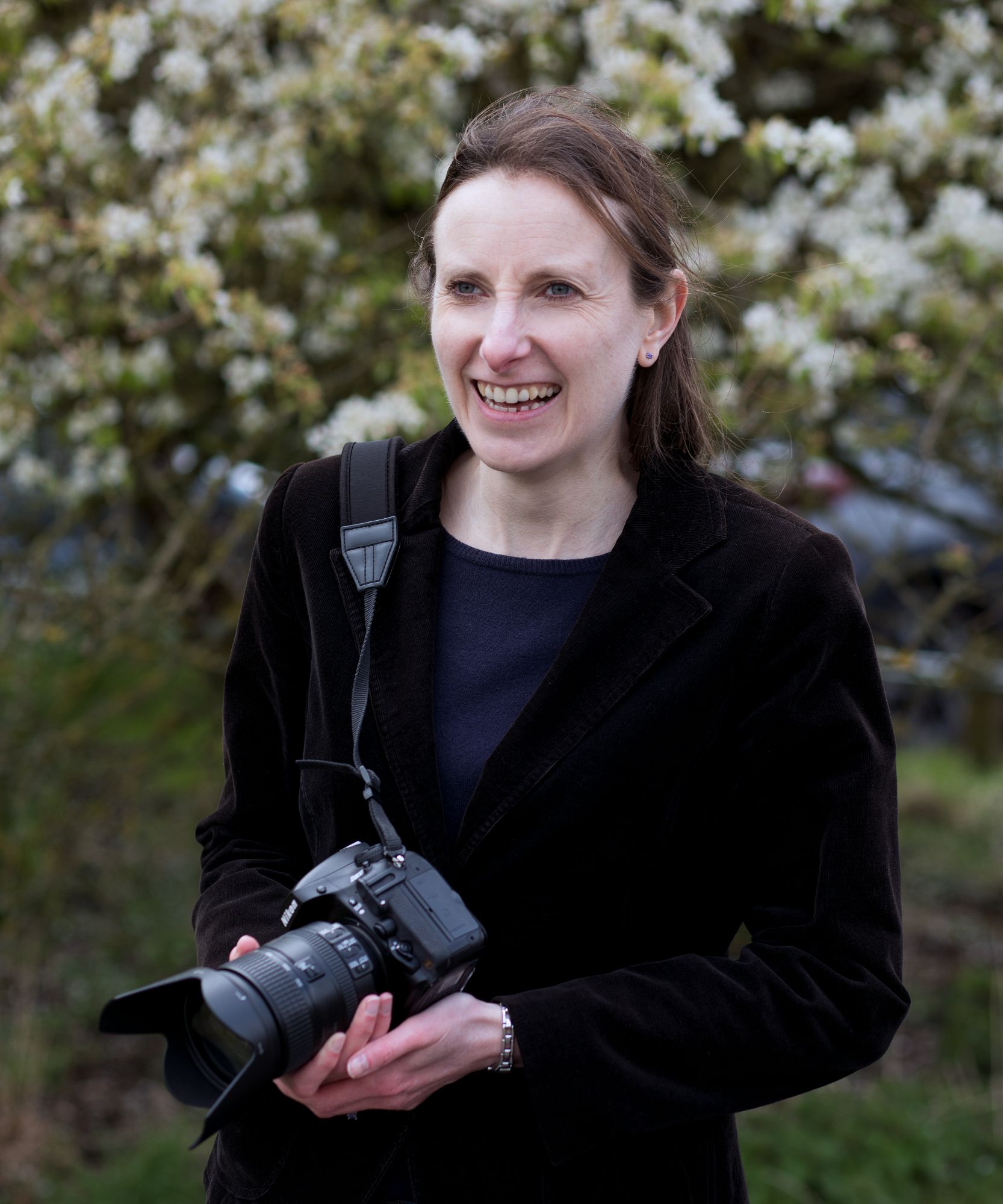 Diane has always loved art and knew from a young age she wanted to have a creative career. After graduating, she worked at a portrait studio becoming Style Director of Photography before launching Diane Frazer Photography in 2008 and has since won several awards for her wedding photography.
Diane has been a frequent visitor to local schools taking portraits and prospectus imagery. She has also been invited by teachers to be a guest visitor in their classroom to share her career experience and knowledge to support students with their technical photography and Photoshop skills.
Diane has been a regular exhibitor with Mumadora crafts at the Christmas events where she sets up her mobile studio to take family portraits.
When not working Diane is still taking photos! She loves going for walks with her partner locally and on the Cornish coast, and also enjoys doing cross stitch, watching sport and catching up with friends over a coffee!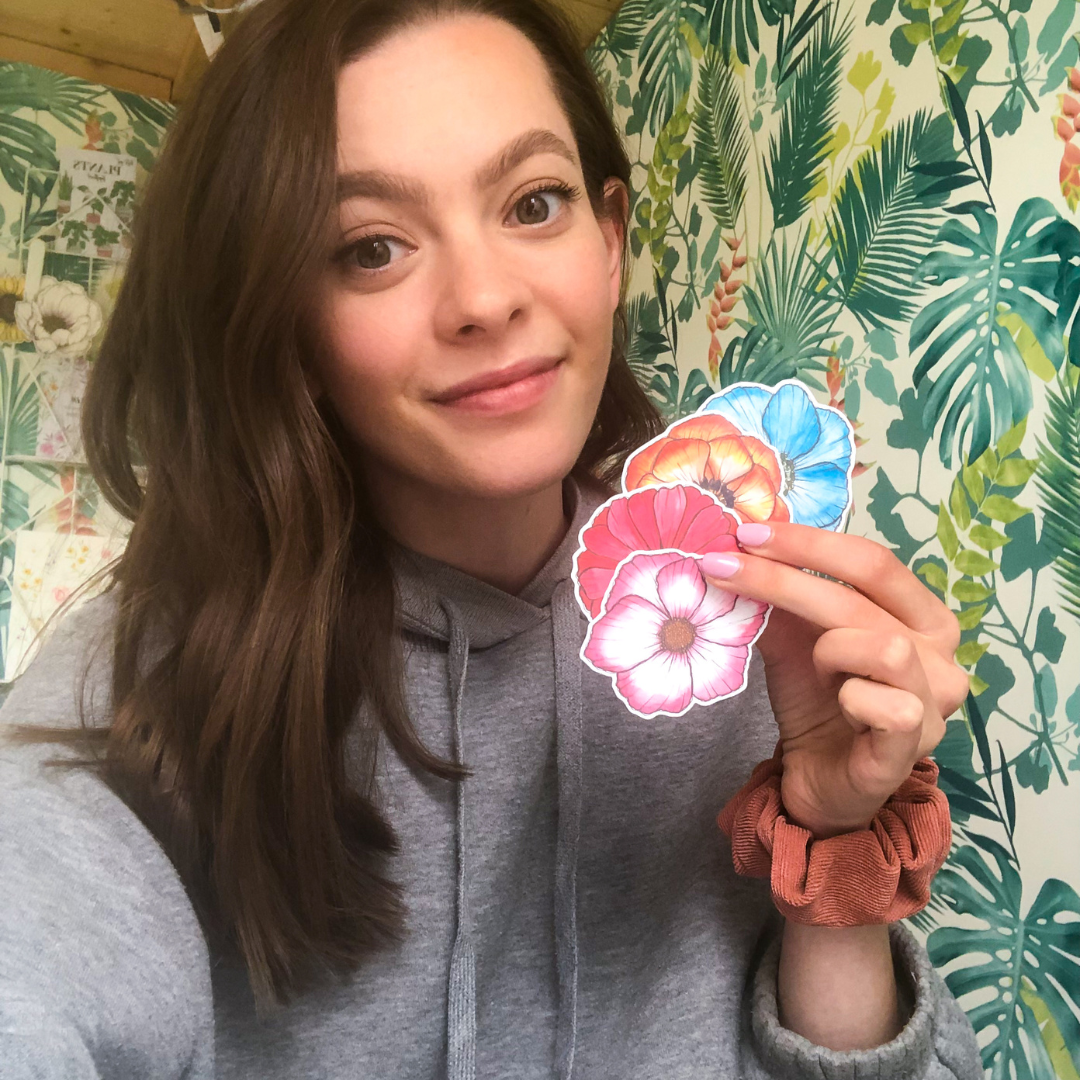 Hi, I'm Tasha - owner of tishpaints & lover of all things floral.
I originally began sharing my artwork online during the 2020 pandemic, when I started painting daily & selling hand-painted Christmas cards on Etsy. From there, tishpaints was born! Since starting my own business, I've created my own line of eco-friendly greeting cards, prints, stickers & more, inspired by flowers & nature. For as long as I can remember, I've been painting something. What started as a love of learning how to draw animals as a child has blossomed into a love of all things floral & watercolour related.
If I'm not in my studio, you'll usually find me walking in the countryside somewhere, or exploring in mid-Devon.
Instagram - @tish.paints
Website - www.tishpaints.co.uk
Etsy - http://tishpaints.etsy.com
Shirley (Swirls) and Jean started "Nimble Thimble, Fabric & Felts" when their swing dance company came to an abrupt halt at the start of the Covid lockdown. They had both always enjoyed crafts and creative projects and turned their hands to making handmade gifts. In early January 2021 they "discovered" needle felting and added this skill to the range of gifts they now produce. As the business developed they were able to offer needle felting courses and workshops.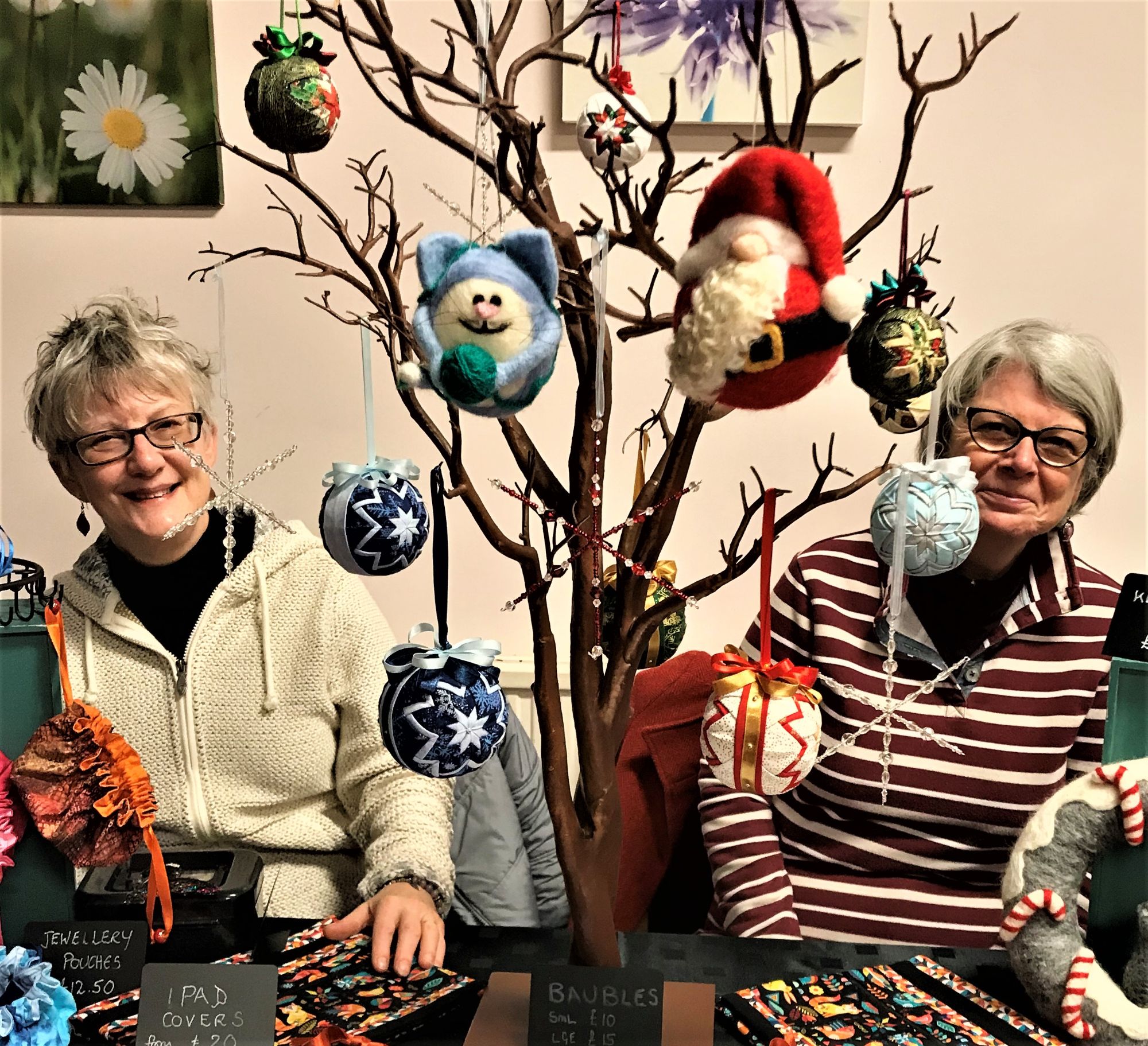 If you're a local artist or crafter and would love to share your sklls with others by becoming one of our tutors we would love to hear from you. No experience in teaching is necessary, just a passion for your craft as we will help you be able to share your skills with others.